earn a great living selling Birthday & Mobile Marketing solutions?
Start Your Own Business as low as $995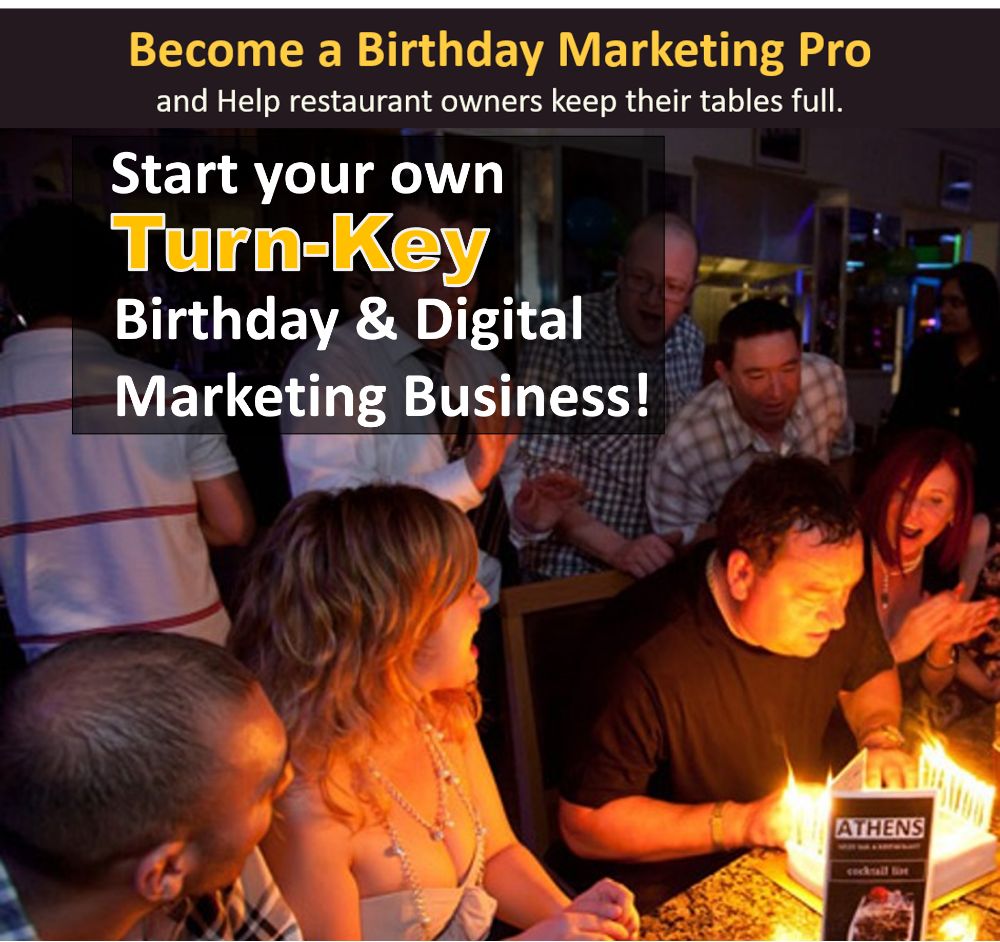 Run a marketing business from your home
Set your own pricing and make a great living sending birthday parties to restaurants and retailers.  Become Your Own Boss!
* No Experience needed!
* Complete Training
* Sales and Marketing resources
* In-Demand solutions
* Limited Competition
* Reseller Dashboard
* Large Profit Margin
* Work full or part-time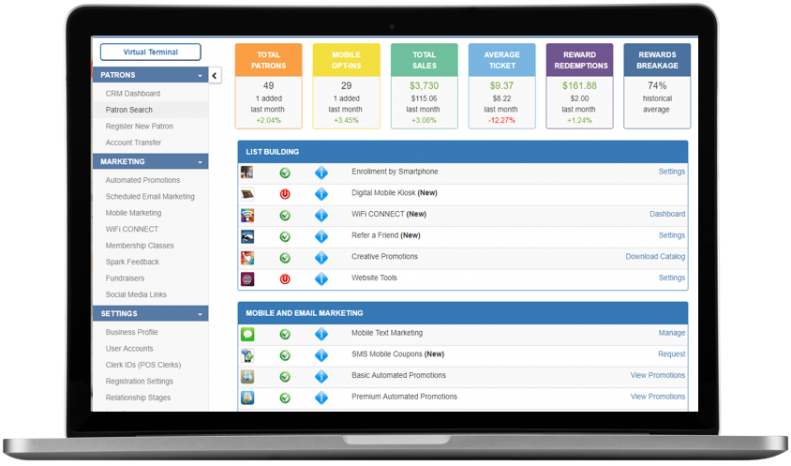 Birthday Marketing pLATFORM
Email, Mobile, WiFi and Rewards
Get butts in the seat with our turnkey Birthday Platform packed with email, mobile, referrals, rewards and automation all in one solution. Great for restaurants, retailers, and small business.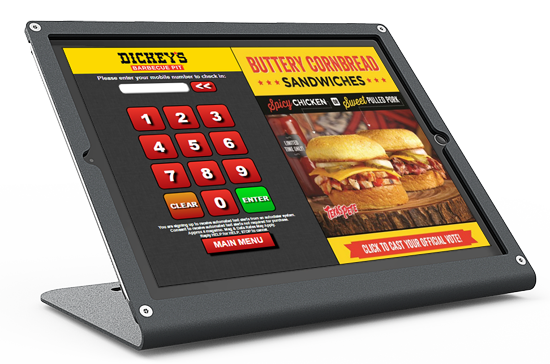 Mobile - Coupon. Loyalty, TEXT Marketing
Sell mobile marketing solutions SMS marketing is growing quickly as a means of delivering marketing messages to clients and customers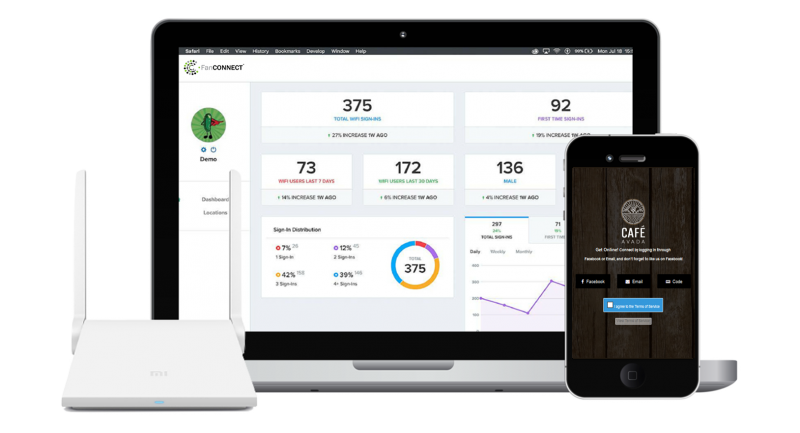 WiFi Marketing and Guest Engagement
A unique solution that turns FREE Wi-Fi into a marketing machine.  WiFi CONNECT builds a customer database 5x faster and automates marketing.
CONnect with us
OUR CONTACT information
© 2018 All rights reserved.